Ice cream machines for sale - Pretoria
Monday, 9 September 2013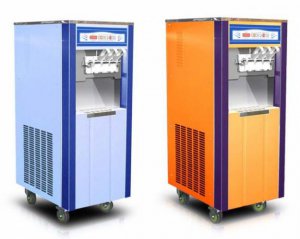 Contacts

david.palmer

0785089931
Item description
​

ICE CREAM MACHINES FOR SALE


BRAND NEW Ice Cream Machine (OP 136)Model Number: OP136

Get a special offer this summer...

We are importers of Italian manufacture ice Cream Machines.

Floor model, Digital display
Patented evaporator and beater design

Specifications:
1) Hourly output: 36 litres, 300 Cones/ hour Can vary because of operating Temperature.
2) Tank capacity: 6.5 litres x 2
3) Flavours: 2 mixed
4) Electric power: 220V/50Hz
5) Installed power: 2.2kW
6) Condenser: air
7) Refrigerant: R22
8) Dimensions: 555 x 735 x 1320mm
9) Wooden Packaging Dimension160X70X90 cmItem no: 01 incl VAT

We deliver to clients. contact 0785089931 Palma.