Facebook Training for Businesses, Centurion - Pretoria
Wednesday, 16 October 2013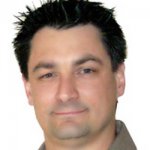 Contacts

Ivin Viljoen

0113952864
Item description
Monday 11 November 2013, I will be having my next Facebook training session in Centurion, South Africa.
I will be teaching on the following Facebook success factors for businesses:
- Using your own personal profile for networking.
- The Basics of a successful Facebook page.
- How to build your first thousand fans on a budget.
- How to engage with your fans.
- Tools to gauge your success.
- How to read the analytics and target better
- How to optimize Facebook ads
- How to get your fans to pay attention to you
- Legitimize your social media
- External tools and apps to increase engagement
- Build and promote your Facebook page on the web.
- Marketing with your Facebook page
- Successful marketing on Facebook groups - Generating referrals.

Why you should use Facebook for the growth of your business (my social media stories):
1) One evening I spent 90 minutes on Twitter and connected a brand with a suitable brand ambassador.
2) I used Twitter and Facebook one afternoon just 'listening' and signed 7 new clients.
3) I use Facebook to refer an average of 14 clients to my friends every week.
4) I got one brand more prominence online in 6 months than their biggest competitor.
Are you coming?
The cost per person attending is R499.00
Inbox your email address so that I can send you your booking form.
YOU can have FACEBOOK SUCCESS too!