Motivational speaker - Pretoria
Tuesday, 13 May 2014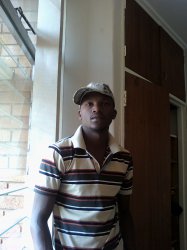 Contacts

lunga

0842266174
Item description
As a way of giving back to the community, and executing the skills God gave me, I do educational and motivational speeches to uplift and parachute people to significant degrees of greatness. im a motivational speaker, based at Pretoria, I speak in any schools or community events around Pretoria, such as matric farewell functions, weddings, parties, re-unions, I also do corporate functions and in churches. if u are hosting or organising an event that needs my service, don't hesitate to call or send me an email: call: 0842266174
email address: ludanesss@gmail.com or u10268864@tuks.co.za
stay inspired and motivated.