Technical Drawing /Engineering Drawing Tutor in Pretoria 0815895525 - Pretoria
Tuesday, 30 April 2019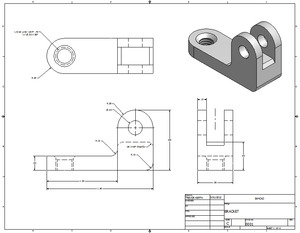 Contacts

Martin

0815895525
Item description
I am MARTIN JAMES an engineering consultant who has been in the field


for over 20 years. Basically my involvement is in the field


of civil engineering, carpentry and joinery, as well as


mechanical engineering.


I hold a Bachelors degree in education and really an


expert in the fields I have mentioned above.



"Engineering Drawing was one of my modules in University and I enjoyed a lot. I did well


at it, despite the fact that everyone thought it was the most difficult module. I thought it


was challenging and fun."