3 Wheel Golf Cruiser Electric Cart Trike Buggy club car - Pretoria
Saturday, 4 July 2015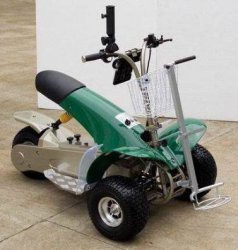 Contacts

vort
Item description
3Be seen around the greens with this latest model FourStar Golf

Cruiser in great metallic orange. With a powerful 1000w motor, the

FourStar Cruiser will take you and your clubs anywhere on the

course and in comfort on its new wide fishtail seat. The FourStar

Cruiser is stable, easy to drive and its wide tyres leave minimal

footprint on grassed areas, even when they're wet. Golf clubs just

love that. The FourStar Cruiser is supplied complete with

accessories at no extra charge and a twelve month factory

warranty.Have a look and a drive of this one at Electric Vehicles .