chihuahua Puppies - Pretoria
Tuesday, 13 October 2015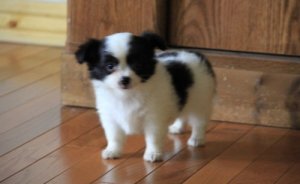 Contacts

elaine

0782749373
Item description
chihuahua Puppies. If add is up the pups are still here.

All our puppies are Canine SA registered, 1st inoculation and dewormed every 2 weeks since they are born and puppy starter pack. The puppies are raised on Puppy food. They will be ready to go are 8 weeks old. R2800.00 per Female puppy and R2800.00 per Male Puppy.

This is a fabulous litter of chihuahua puppies. Mom and Dad are here to meet you.

2 males and 2 females all weighing in at 12lbs plus! Good strong puppies with sturdy legs.

Pictures on request only. Flying all over RSA, feel free to request an quotation.