Brand New Automatic commercial Donut Machine Free Posted - Pretoria
Monday, 7 December 2015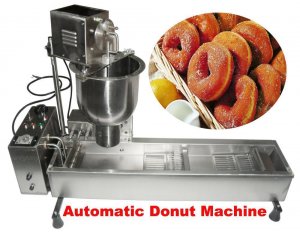 Contacts

Mel
Item description

stainless steel body, universities can and accurate temperature control heater.
automatically funnel small donut shape, adjustable donut size.
with water tank and the end of the rotary type automatic Geqi donut stand.
600 per hour fully automatic production small donut.
The machine can automatic molding, automatic temperature control, auto turn cake, the use of any spiral height adjustment device, a gate level according to any lifting oil surface.