Child Care Provided - Pretoria
Wednesday, 8 March 2017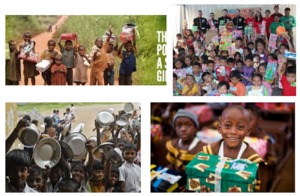 Contacts

Needy Children Gauteng
Item description
All single parents, particularly single mother who have children under the age of 5, Be it children from the age of 0 to 5 years of years, or company is there to take of the needy in specials ways to promote growth in education levels of kids. We are only looking for 5 kids to take care of. Your child will receive monthly school/pre-school payment, monthly food, monthly pocket money, trimester range clothes and shoes, link bank account for education purposes and smart phone cell phone.
To apply for this initiative, kindly a letter of demand stating the needs of the child and monthly child expenses. i.e we will then require a copy of birth certificate of the child, copy of ID of the unemployed mother and we will take care of the child.
Terms and condition will apply for any fraudulent and false information offered. A decline of the proposal may result from the following information: false ID numbers, mismatch of surnames, if the parent is working somewhere or have any income from bank deposits to SARS tax payments. Our investigation team will investigate if the parent is really not earning any income.
Disclaimer: No payments will be made to any bank accounts, the help we offer will be in physical products, i.e if you state that your child needs school stationary, we will buy the necessary required items and deliver them at your address provided. Monitoring of the offered equipments will be done every week. Resale of the items is strictly forbidden.
Send us an email at needy.childrengauteng@gmail.com with your letter and your address. We will visit you.