Spacious, Neat, 2 Bedroom Townhouse To Share In Centurion Available Immediately - Pretoria
Wednesday, 5 September 2012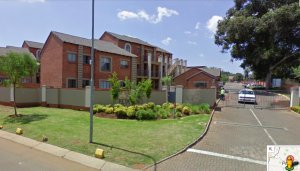 Contacts

Steven

0734840093
Item description


A spacious room is available for rental from the 1st of September 2012 at the secluded El Devino complex on corner Rabie & Sullivan Street - Centurion. The complex is ideally situated next to all major routes (Rabie & Jean Avenue). Walking distance to the Gautrain station and the Centurion Mall. We're next to convenient shopping complexes and 24-hour garage shops.
Applicant must have clean habits more that anything else.
Around the clock - 24-hour Security.
Well maintained and forever clean complex.
Lock-up garage.
No pets.
Sleepovers welcome.
1 Bathroom and a shower.



Due to the high demand of such a living space consideration will only be based on first come first served basis.

Rent: R2200/pm (Plus Deposit on first month) = R4400.

To view the unit, call Steve on 073 484 0093 or 074 621 7094

Address: Unit 94, El Devino Complex, Cnr. Rabie & Sullivan Street.