Accredited First Aid training. NQF level:2 - Pretoria
Tuesday, 15 January 2013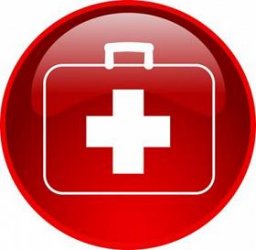 Contacts

Ryan

0127715383
Item description
The Occupational Health and Safety Act of 1993 requires that every company has at least one accredited First Aid Representative per work shift. If your company is not compliant, heavy penalties will result.

It is your right and responsibility to feel safe in your work environment.

i-Engage is offering you an intensive and comprehensive course in Basic First Aid at the hands of an accredited Assessor and Moderator with more than 20 years of experience in Compliance Training, Technical Training and Corporate Training.

Date: 11 – 12 February 2013
Time: 08:30 – 16:00
Venue: 1st Floor
Bank Forum Building
Cnr Veale & Fehrsen st.
Brooklyn
Pretoria
Cost: R550 p/p excl. VAT
R550 p/p incl. VAT if you pay before the 31 January 2013

RSVP and e-mail proof of payment to ithuteng@augment-group.com (072 252 2640) or ryan@augment-group.com (081 266 7570)

Course Information
Unit Standard Title: Perform Basic First Aid
SAQA Unit Standard ID: 12483
Credits:4
NQF Level:2

Banking Details
Acc name: VOLUFON (Pty) Ltd
Acc no:62362818779
Branch: Brooklyn
Branch code:251-345

Don't miss out on this amazing opportunity. It could save your life, and the lives of those around you!